We invite to take part in our trip that combines survival training and the chance to see some of the most interesting bunkers and fortresses in north-east Poland. During the 2-day training course, we will learn the basic skills needed in emergency situations such as:
- Learn to navigate using a map and a compass
- Ways to start a fire
- Ways to quickly construct shelters
- Acquiring and cleansing water
- Use of various items to boil water
- Recognising edible plants
- Basics of signalling for help
- Basics of first aid
This training will take place in the depths of the Masurian forests. After finishing the course, we will head off to explore military objects left over from past wars. We will visit Hitler's main headquarters "The Wolf's Lair", where Claus von Stauffenberg attempted to kill him, headquarters of the Land Army OKH and Himmler's bunker. All these bunkers were constructed in preparation for Operation Barbarossa - the Third Reich invasion of the Soviet Union.
In Piatnica, we will visit one of Fortress Lomza's forts, which was built by the Russians in the 19th century and in Modlin we will see a giant fortress built under the command of Emperor Napoleon Bonaparte I. The barracks were able to house 20,000 soldiers. This is the longest military building in Europe, its perimeter being 2,250 metres.
Apart from visiting all these exciting places, we will experience other fun attractions such as roasting sausages on the fire, riding tanks and 30 free bullets for AK-47 at the shooting range! Our journey will come to a close in Warsaw where will explore the Warsaw Old Town - the oldest part of the city. Over 90% of Warsaw was destroyed during WWII after the fall of the Warsaw Uprising and reconstruction lasted for over 30 years.
PROGRAMME:
Day 1 Saturday: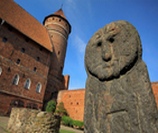 Warsaw - Olsztyn:
Meet and pick up from the airport. Drive to Olsztyn, check in at a hotel, a walk through Olsztyn followed by a dinner for all participants.
Day 2 Sunday: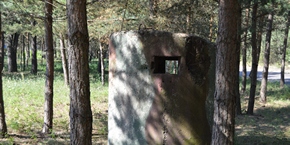 Okolice Olsztyna:
Olsztyn: drive to the training area (approx. 25km), meet up with the team leading the course and the beginning of training.
Day 3 Sunday:

Okolice Olsztyna:
Continuation of the survival course. After its completion, a drive to a hotel in Ketrzyn.
Day 4 Sunday: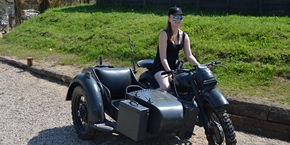 Masuria Lake Distridt:
Drive to Gierloz followed by a visit to Hitler's headquarters "The Wolf's Lair". A break at Parcz military training ground. An exploration of the bunkers in Mamerki, dinner in Wegorzewie and drive to a hotel.
Day 5 Sunday:

Lomza i Modlin:
Drive to Piatnica and visit to Lomza Fortress, a shooting range followed by lunch. Drive to military training area where military vehicle rides are held. Drive to hotel in Modlin.
Day 6 Sunday: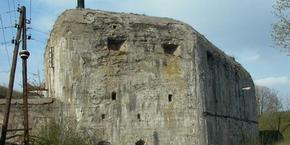 Warszawa:
A visit to Modlin Fortress. Drive to Warsaw and check in at a hotel. A walk through Warsaw and a goodbye dinner for all participants.
Day 7 Sunday: